Increasing ovarian, cervical, and uterine cancer cases are a huge concern among doctors and patients alike. An alarming number of cases are diagnosed every year across the world, with cervical cancer being the fourth most frequently occurring cancer type among women.
It is anticipated that cervical cancer cases will increase from approximately 580,000 in 2018 to 700,000 in 2030, with a rise in the annual number of deaths from 311,000 to 400,000.
With the rising concern, there is also a huge surge in the discovery and modification of healthcare systems for better diagnosing and treating gynecological cancer. The ailment is mainly associated with the women's reproductive organs. It includes cervical cancer, endometrial cancer, ovarian cancer, vaginal cancer, vulvar cancer, and uterine cancer.
The cause of gynecological cancer can usually be traced back to the genetic abnormalities controlled by epigenetic factors.
Such abnormalities are generally inherited biologically or caused by external factors. Hence a deeper understanding of the genomic and molecular framework of gynecologic cancer is crucial. This can help evolve potent biomarkers for detection and prevention, molecular profiling, and the development of personalized treatment strategies.
The World Health Organisation (WHO) defines a biomarker as "any substance, structure or process that can be measured in the body or its products and influence or predict the incidence of outcome or disease."
Cancer biomarkers are substances or processes that identify the presence of cancer in the body. A biomarker can either be a molecule secreted by the tumor or a specific body response due to cancer.
The biomarkers associated with the genetic mutations or epigenetic alterations provide a quantitative method to determine when someone is prone to a particular type of cancer and the intensity of the disease.
Conventional genetic analysis of gynecological cancer included studies of small, single portions of deoxyribonucleic acid (DNA), referred to as Sanger sequencing. With the advanced technologies, methods such as molecular genetic testing, next-generation sequencing, microarray, and polymerase chain reaction (PCR), have contributed significantly to comprehensive molecular profiling of gynecological cancers.
Advancements in the field of sequencing technologies have enabled researchers and clinicians to gain a deeper knowledge of these underlying mutations, which further helps the stakeholders discover biomarkers for guiding targeted therapeutic decisions.
Types of Biomarkers
Biomarkers play a major role in screening, diagnosing, treating, and monitoring cancer over a period. Several prominent biomarkers are present, and a few are mentioned as follows:
1. Phosphatase and Tensin Homolog (PTEN): PTEN is a gene that assists in stopping the cells from replicating. A mutation in PTEN suppresses the phosphoinositol-3-kinase/AKT signaling pathway, suppressing cell survival and cell amplification.
It plays an essential role in maintaining chromosomal stability in the body.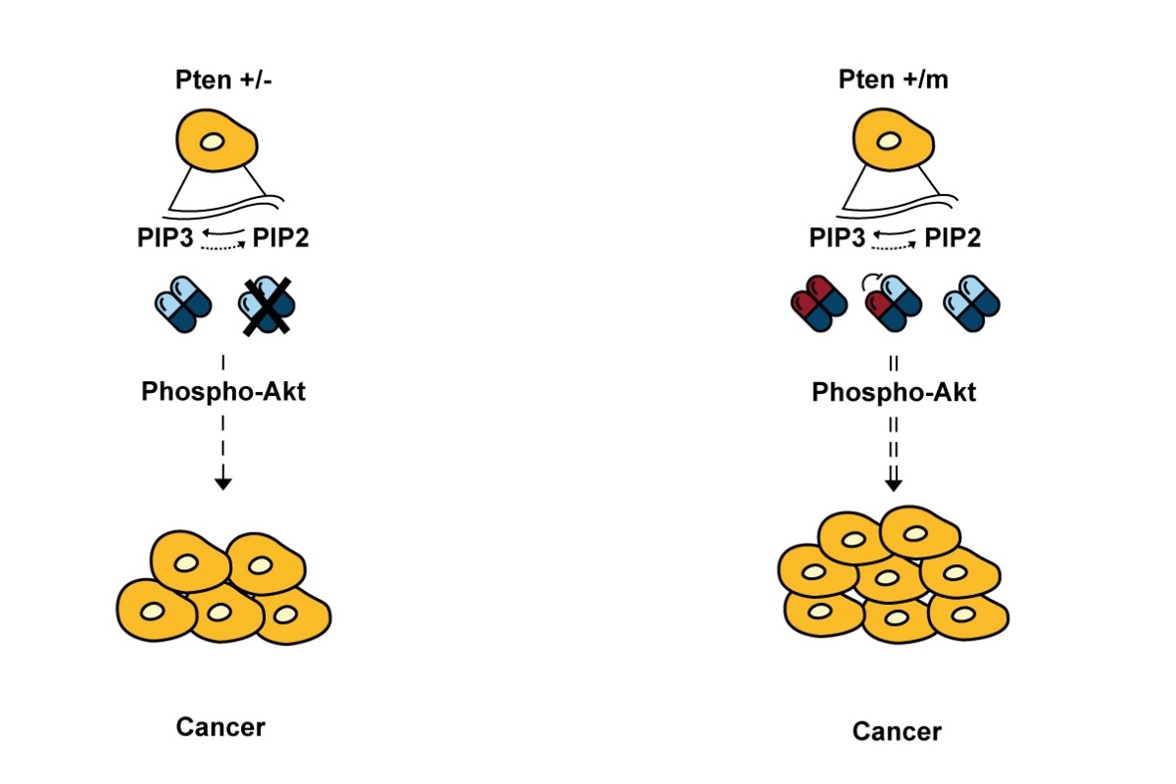 The PTEN mutation is found in 83% of endometrial adenocarcinoma cases, making it the most frequently occurring molecular genetic alteration in Type I endometrial cancers. PTEN expression in endometrial hyperplasia can be used as an early warning of heightened cancer risk.
2. Micro Ribonucleic Acids (RNAs): Studies have shown that the small non-coding RNAs are involved in carcinogenesis (the process of transforming normal cells into cancer cells) and can be detected in multiple bodily fluids. The differential expression of micro RNA (miRNA) can show the disease stages and could be used to determine the early and advanced stages of cancer.
Upregulation of miR-944 and miR-301 is associated with more aggressive disease and lower survival rates.
On the other hand, higher expression levels of miR-205 have less than 50% association with the myometrial invasion and early-stage endometrioid endometrial cancers with improved overall survival. While this finding requires further validation, it is evident that such urine microRNAs are a prominent biomarker in gynecological cancers.
3. DNA Methylation: DNA methylation is a heritable, enzyme-induced modification to DNA structure. It proves to be an effective biomarker as it can directly inhibit the expression of genes and increase the probability that affected genes undergo a mutational event. Although DNA methylation plays an essential role in normal biologic processes, abnormal methylation patterns are observed in cancer cases.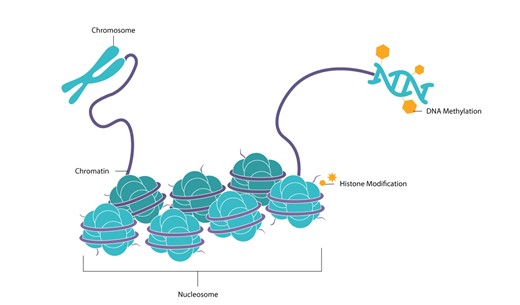 There has been a significant observation that methylation of the promoter regions of several genes, including known tumor suppressor genes, results in the subsequent failure to express their functional proteins. Hence, DNA methylation may represent an early and fundamental step in cancer diagnosis. Further, assessing the methylation profiles within neoplastic tissues may enhance the diagnosis, predict the clinical behavior, and design specific treatment plans for individual patients.
4. Circulating Tumor DNA (ctDNA): Circulating tumor DNA (ctDNA) is tumor-derived fragmented DNA in the bloodstream that is unrelated to blood cells. It has been established as a valuable cancer biomarker for early diagnosis and recurrence risk. They detect both genetic and epigenetic mutations.
While they are easily found in plasma, they are also excreted by the kidneys; therefore, they can also be detected in urine.
ctDNA has now been widely studied for detecting various types of cancers such as breast, colorectal, prostate, lung, and pancreatic. However, the studies show different concentrations of DNA are required to detect different cancer types. It proves to be a major limitation of using ctDNA.
The different diagnosis methods rely on known biomarkers/mutations for each cancer type. Hence, it limits the use of ctDNA as an 'all-cancer' test since there is no common biomarker for all cancers yet.
Conclusion
The global next-generation gynecological cancer diagnostics market is currently budding due to the high demand for effective treatments for gynecological cancer. Key market players such as Laboratory Corporation of America Holdings, F. Hoffmann-La Roche Ltd, Illumina, Inc., Agilent Technologies, Inc., BGI, and PerkinElmer Inc., are developing a wide range of next-generation gynecological cancer diagnostics products and services that aims to improve the diagnosis process and the quality of life among women.
Get a free sample of this report here